Carpet cleaning : Remove Chocolate Stains From Carpets
One of the decoration elements that can be placed in any room of the house and that never go out of style are rugs. We can find them in different sizes, materials, and designs, they provide warmth and are very comfortable, especially if you have children at home. The little ones can play on them without getting dirty and without getting cold.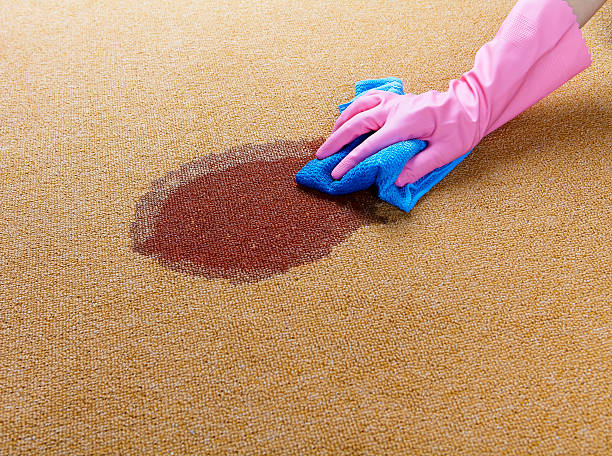 However, you have to be careful when cleaning carpets and there are certain stains that can be more difficult to remove. One of the great enemies of any type of fabric is chocolate, precisely one of the stains that children generally accidentally.
Don't worry! We are going to explain how to easily remove chocolate stains from the carpet, without damaging the material and with perfect results. No one will notice there was a chocolate stain there!
Remove Dried Chocolate Stains
The first aspect to take into account about how to clean rugs is that you must use different techniques and products depending on the fabric they are made of. To find out, check the label and read its characteristics: degrees of washing if it requires dry cleaning, etc. If the label is aesthetically unsightly, you can remove it, but save it and keep it handy to check what's on the label whenever you need it.
To remove stubborn chocolate stains, and whenever the material allows it, you can mix ammonia with water and rub on the stain until it disappears. Depending on the type of chocolate that has been spilled on the mat, it may be easier when it is solid than when it is melted. In fact, you can put some ice on the area to later peel it off and remove the remaining pieces with the vacuum cleaner.
If you have to remove chocolate ice cream stains, you can do it with the help of a knife or hard cardboard to remove as much as possible. Once you remove some of it, clean the utensil you are using before continuing to remove more of the spilled chocolate.
A homemade carpet cleaner, as long as it is made of a colorfast fabric, is to put a little alcohol on a cloth and help yourself with another cloth under it. The alcohol will soak the stain, and to get it to come off, you can use a spoon as a "shovel" to pick up as much chocolate as possible.
Remove Chocolate Stains On Upholstery
If the chocolate is still not dry, it is best to absorb as much as possible with a piece of paper and then use one of the techniques that we are going to see now. Cleaning carpets at home does not have to be a complicated task if you use the right products and techniques depending on the fabric affected and the type of stain that has occurred.
One of the ways to remove stains on the carpet when chocolate or another product falls and has not yet dried is by using talcum powder. You have to put a handful on the affected area when the "fresh" stain is still there. After a few minutes have passed and the powders have absorbed as much chocolate as possible, scrub with a soft-bristled brush. With this, you will be descaling the remains that may have stuck to the fabric.
So that the edge of the stain does not remain, use a cleaning product to prevent it from showing where it occurred. There are different products on the market to clean carpets, so you should read the manufacturer's instructions on what materials they can be applied to and if it is compatible with the type of carpets, you have in your home.
If you don't know how to remove chocolate stains on upholstery, you can try mixing half a glass of white vinegar mixed with water in a spray bottle. Soak the stain, let it sit for a few minutes, then wipe it with a cloth. This mixture is not only effective with chocolate but also with other types of stains.
Other Tricks To Clean Carpets
In addition to difficult-to-remove stains such as chocolate, you should also know some tips to keep the carpets in your home in good condition. Ideally, you can vacuum once a week or every two days if you have a pet. In this way, you will completely eliminate the remains of dust, hair, mites, and other dirt that accumulates without being almost noticeable.
One of the tricks to remove stains without leaving residue is to do it as soon as they occur since otherwise, they adhere to the fibers. In any case, avoid eating or drinking near them, especially if there are children in the house since they are less careful than adults when it comes to spilling any product. 
Don't know how to clean a very dirty carpet? Do you have to remove difficult-to-remove carpet stains? It is best to opt for a cleaning company to do a professional carpet cleaning job, with specific products depending on the type of material and fabric in each case.